UNION COUNTY, TENNESSEE
The Clerk and Master's Office handles the case files for both the Chancery and Probate Courts.  Cases filed in these courts include divorces, custody matters, paternity cases, adoptions,  real estate matters, contract disputes, partition suits, conservatorships/guardianships, name changes, muniment of title & small estate affidavits, testate and intestate estates, estate distributions, child support enforcement, bank levy's and garnishments,  and other civil and domestic relations matters.  Additionally, the office collects delinquent taxes for the county and oversees tax sales and oversees court-ordered sales on estates and partition suits, issues summons and subpoenas, and other civil and domestic relations matters.
The Office of the Clerk and Master promotes friendly, courteous and efficient service.
Thank you for visiting our page.
Call or come by the office anytime for help or to just say hello!
PUBLIC NOTICE
hostmethod
Click on the calendar below to view upcoming Union County meetings and events...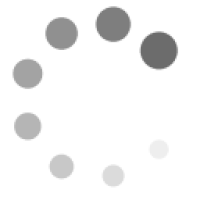 Please give the Clerk's Office a call to check availability for docketing a case.
Before a case is put on the courts docket a Notice of Hearing is required.
Court convenes promptly at 9:00 a.m.
2021 Remaining Available Court Dates for Union County
September 9, 13 & 14
October 27 & 28
November 1, 2, 10 & 30
December 8 & 9
2022 Available Court Dates for Union County
January 10, 11, & 12            
February 7, 8  & 9           
March 28 & 29                  
April 7, 11 & 28                 
May 2, 3 & 19   
June 13 & 14                
July  18 & 19
August 23, 24, 25 & 29
September  21, 22 & 26
October  12 & 13
November 10, 14 & 15
December  14 & 15