UNION COUNTY CLERK AND MASTER
CHANCERY AND PROBATE COURT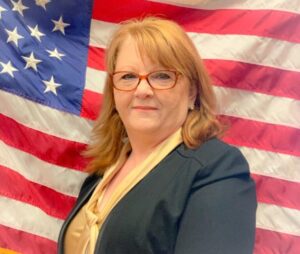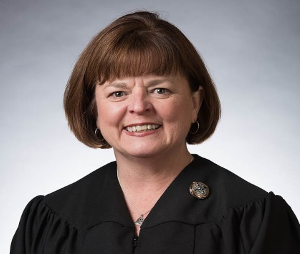 Chancellor 8th Judicial District
The Clerk and Master's Office handles the case files for both the Chancery and Probate Courts.  Cases filed in these courts include divorces, custody matters, paternity cases, adoptions,  real estate matters, contract disputes, partition suits, conservatorships/guardianships, name changes, muniment of title & small estate affidavits, testate and intestate estates, estate distributions, child support enforcement, bank levy's and garnishments,  and other civil and domestic relations matters.  Additionally, the office collects delinquent taxes for the county and oversees tax sales and oversees court-ordered sales on estates and partition suits, issues summons and subpoenas, and other civil and domestic relations matters.
Child Support Information
Magistrate

The Honorable Gregory K. Miller
CHILD SUPPORT ENFORCEMENT
William Todd Longmore & Mark Blakely
Assistant District Attorneys
P.O. Box 310
Huntsville, TN 37756
(423) 663-2532
Important Info
Office Hours: Monday – Friday
8:00 A.M. – 4:00 P.M.
EXCEPT HOLIDAY CLOSINGS
Located on 2nd Floor
Union County Courthouse
DUTIES OF THE CLERK AND MASTER
Attend court
Enter the minutes of the court
File and enter all documents, pleadings, papers, and exhibits
Invest funds under the Clerk's control
Oversee the keeping of the Chancery General Fund in Balance
Keep rule and execution dockets
Perform all other duties as required by law
The clerk's office is not permitted to provide you with legal advice, which includes not being able to tell you what forms to file, how to fill them out, or how to proceed with your case. If you have these types of questions, please consult with an attorney.
The same rules of court apply to a case whether it is filed by an attorney or by a person without legal training.  We will accept any documents that you have prepared for filing, along with the appropriate filing fee, if required.  Our acceptance of documents does not imply that they are the correct form or that they are filled out properly.   It is extremely important that pro se litigants read carefully and understand the pleadings that they are filing before filing anything with the Court.
Clerk & Master Staff
Chancery Court Dates
Please give the Clerk's Office a call to check availability for docketing a case.
Before a case is put on the courts docket a Notice of Hearing is required.
Court convenes promptly at 9:00 a.m.
2023 Available Court Dates for Union County                
DECEMBER 14
2024 Available Court Dates
JANUARY  11, 16, 17
FEBRUARY  21, 22, 29
MARCH  7, 11, 12
APRIL  1, 2, 23, 24
MAY  23, 28, 29
JUNE  20, 24
JULY  22, 23
AUGUST 13, 14, 15
SEPTEMBER  12, 16, 26
OCTOBER  23, 24
NOVEMBER 12, 13
DECEMBER  12, 16